Angel Gift Company – New Baby Gifts and Keepsake Boxes
---
Select an image below to see our full range of new baby gifts and baby keepsake boxes. Choose from one of our prepackaged new baby gifts or design your own gift by selecting one of our personalised baby keepsake boxes & your choice of individual baby gifts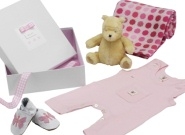 Girls New Baby Gifts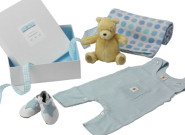 Boys New Baby Gifts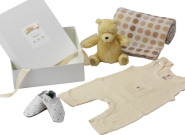 Neutral New Baby Gifts

Individual New Baby Gifts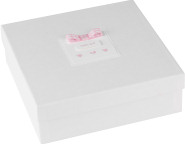 Personalised
Baby Keepsake Boxes
Here at the Angel Gift Company we are truly passionate about our new baby gifts and baby keepsake boxes and want each one to be a real joy to receive and open. We understand how very special the arrival of a new baby is which is why we have dedicated a great deal of time selecting our range of luxury baby gifts in order to create a truly enchanting combination of baby gift boxes and new baby gifts suitable for all budgets.
In addition to our range of baby gift boxes, and new for 2007, we now stock individual new baby gifts for you to choose from and our beautiful baby keepsake boxes are also available as a gift in their own right. The keepsake boxes can be personalised with any chosen text making them a truly unique baby gift. For more information on our keepsake boxes please visit our Keepsake Boxes page or for details of our individual new baby gifts visit our Individual New Baby Gifts page
As well as wonderful new baby gifts our range of gift boxes also make perfect Christening gifts too!
If you cannot find your perfect gift from our prepackaged range of new baby gifts then please do not hesitate to contact us and we will endeavour to help you put together your perfect new baby gift from our range!


Girls New Baby Gifts | Boys New Baby Gifts | Neutral New Baby Gifts
Individual Baby Gifts | Personalised Baby Keepsake Boxes